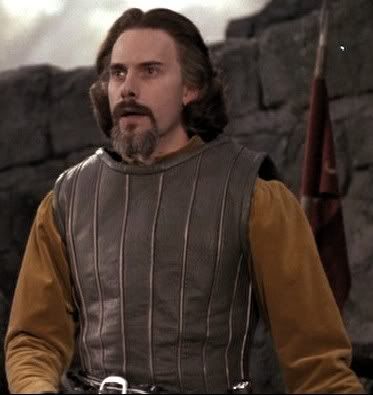 The perennially readable
charlotteharris
writes:
Hi Shannon,

I am about to cancel a 1st date with a guy but wondering if that would be a mistake. Here's the background:

My Match profile has (7) very recent (only weeks old) photos of me in various angles, some face only, others full length. Good representations, I think.

After emailing with "Johnny" he asked me for some additional photos, esp. if I had any in which I am wearing tank tops/flip flops. I said "oh you must have been burned before by someone who didn't look like their pics, but you don't have to worry about that because all my photos are recent, i really am a size 4, and i cannot tell a lie." I told him that if we meet and we like each other that he can have all the tank tops/flip flops photos he wants of me and was flirty about it.

He will not relent, he keeps asking me for more pics and I keep ignoring those parts of his emails because I have liked everything else about him on email and the phone, even after he (unsolicited) sent me additional photos of himself with his 2 kids. When I emailed him directly (rather than via my talkmatch address) he wanted to know why I didn't email him from my work email and I was like "oh I am a cop's kid, I can't help but be cautious about personal details."

So today he sent me this email:

"Did you ever think that maybe I wanted to do my background check on you?? There are just as many crazy women on the net as men, believe that… That's not too cool though, you even have pics of my kids!….I can understand the last name, address or home phone number but pictures?? C'mon now it's online dating for crying out loud! You trying to hide your hand with six fingers or something? The fact that you keep avoiding it makes me want to keep asking. Hey we found the first thing to disagree about…fun… Wait, you ask if I was at the Sprint in Reston, I think that's too personal of a question, you might stalk me. Let's just say I'm in Virginia…."

I know he's partly being sarcastic, but he is also kinda disrespectful, right? I am about to email him and just cancel the date and wish him the best. Or should I send him some damn pics and go on the date? I just think it's weird he wants more pics when I am confident the ones I sent are very good.

Thanks in advance!

~ charlotteharris

Dear charlotte,

OH MY GOSH. THAT GUY IS FREAKING AWESOME!!!! He's nitpicking your lack of a flip-flop/tank top photo? Is he for real?

Tell him that not only do you have six fingers on your right hand, you have a penis, a prehensile tail and four earlobes arranged in a ridge formation across your left elbow. Plus, you sleep with a bunch of stuffed animals, and you snore.

On a slightly more serious note, if he's creating that much aggravation before you even go on one lousy coffee date, imagine what it would be like to be in a relationship with him: "Thanksgiving? With your family? I'll need a complete menu, including recipes and potential allergens, photos of your entire family in all forms of footwear, and about a dozen Haldols before I can even contemplate such a step."

It's possible he's a decent guy with an unfortunate lack of social skills, and you've just gotten the wrong end of the stick somehow...but, really, why bother? He's being weird and hostile and he's badgering a woman he's never even met. There are three billion other men in the world, plus all sorts of high-end electronic gadgetry, so listen to your instincts and run like hell.

And for a dose of actual seriousness: Don't ever feel guilty for listening your instincts. If your gut is telling you that something is off, don't worry about being "nice" or sparing this guy's feelings. He'll get over it. You don't need anyone's permission or validation to say, "Thanks, but no thanks." And if he tries to drag you into yet another stupid argument about flip-flops or extra fingers, you are under no obligation to reply to him.

Lastly, if he is starting to give you the creeps, vs. merely being annoying, I would also recommend reporting his behavior to your dating service.

What do the illustrious members of the commentariat think? Additional advice/insights welcome…with the usual caveat that an actual person, with actual feelings, wrote in. So don't be a jerk.