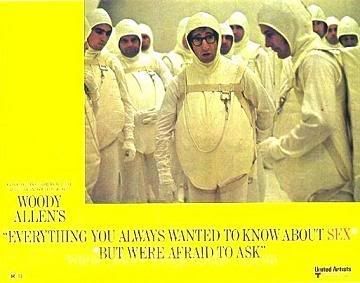 I've never quite understood vegetarianism. I love a fluffy bunny as much as the next girl, but I love Thumper even more when he's cooked up in a pot with a lovely red wine sauce. I'd have a cheeseburger for dessert if it was considered even mildly socially acceptable.


My meat-related moral dilemmas don't revolve around veal, foie gras, factory farming or sustainable species of fish. Instead, a dinner date with me is like a cross between Sophie's Choice and Wild Kingdom.
Since it takes just a couple of people to polish off a chicken, and a whole soccer team to eat a cow, is it morally superior to eat beef so fewer animals lose their lives? But, cows are mammals. So does a mammal's life matter more than a bird's? And pigs are the only other animal that sunburns - as a fair-skinned woman, am I betraying a kindred spirit every time I eat pork? And what about insects? If I eat a grasshopper taco at Oyamel, I am robbing dozens of merry little bugs of their lives. The thought gives me pause, then I remember how much they taste like extra-crispy bacon and I'm chomping away.

I think the best thing about giving up meat would be the moral certitude. Meat production is bad for the environment, so the vegetarian gullet is like a spit-shined Prius. And who doesn't love pigs, cows, and chickens? They're so cuddly! I mean, don't you just want to give that chicken a kiss on its tiny adorable little beak?

On the other hand, I've always been a little baffled by male vegetarians. I like men who like meat, beer and boobs. Most vegetarian dudes admit they originally gave up meat to impress a girl. That's dedication. And they will cheerily serve up meatless Philly cheesesteaks and tofu scrambles. But I have a little bit of trouble taking them seriously.
Thankfully, I have alert reader Kevin to tell me why.
This article
landed in my inbox yesterday. Soy is bad for the swimmers! Ergo, male vegetarians have lower sperm counts! Their boys are too busy looking for that perfect tofu burger to get to the egg. And the ones that
can
get to the egg won't implant, as contact with the egg would violate their vegan principles.

So, a vegetarian is never going to knock me up. It's not snobbery, it's not outdated standards of manliness, it's not a moral failing. My reluctance to date vegetarians is merely the gentle hand of evolution.